---

To celebrate the release of Kingdom of Blood and Spirit by Riley Hunt/Trish Beninato, we're giving away a signed paperback of the book, plus, a double-sided character bookmark, paperbacks of The Cruel Prince by Holly Black, A Court of Thorns and Roses by Sarah J. Maas, a Cruel Prince candle, and an ACOTR coloring book!
There are multiple ways to enter including some daily tasks!
(Scroll down for the giveaway!)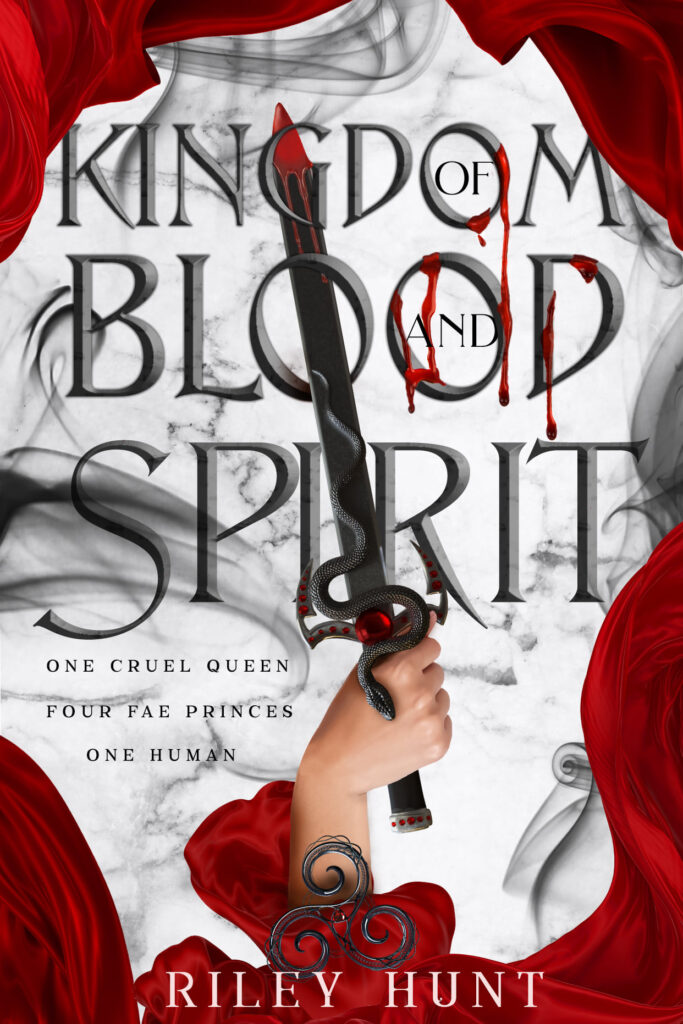 One cruel Queen. Four Fae Princes. A human to save, or doom them all.
Nineteen-year-old Samantha just wants to survive long enough to escape to a life of freedom away from the dangerous sickness that plagues the mortal lands and the Church of Flame.
But be careful what you wish for.
Tragedy strikes and the sickness takes her father. With his passing, the church comes to claim her. She turns to the one person she has left, her teacher and godmother. Only to find a bracelet left by her birth mother slapped onto her wrist.
And she falls right onto a fruit cart belonging to an ogre and finds herself in a land she once thought to be nothing more than a myth.
Faerie.
Tasked with finding a male named Niall and told to stay far away from the wicked Queen, instead, she ends up in her clutches, facing down a queen hellbent on breaking the veil to her realm and enslaving mortals.
Alliances are made, and destiny is set in motion.
The fate of two realms is in the hands of Sam, but all she wants to do is go home. Except, the wicked Queen has other plans. She ties Sam's life to the angry, devastatingly handsome Prince, Killian. A bond that cannot be broken.
As lies and secrets are unraveled, Sam has to make a decision: will she stay and fight, or will she go home?
This book is perfect for fans of Sarah J. Maas, J. L. Armentrout and Holly Black.
---
Enter to win!
Remember, there are several daily tasks, so don't forget to come back for extra entry points!
On a phone and having trouble entering? Make sure you open this page outside of the Facebook web browser by clicking the three dots and selecting 'Open in Chrome' or whatever web browser you normally use.