---
To celebrate the release of Tales From Thac, we're giving away a paperback copy of Tales From Thac, a leatherbound dragon journal, and Funko Pops of Elizabeth Swan and Viserion!
(Scroll down for the giveaway!)
Dragons, pirates, magic and deceit. Thac is no place for the faint of heart…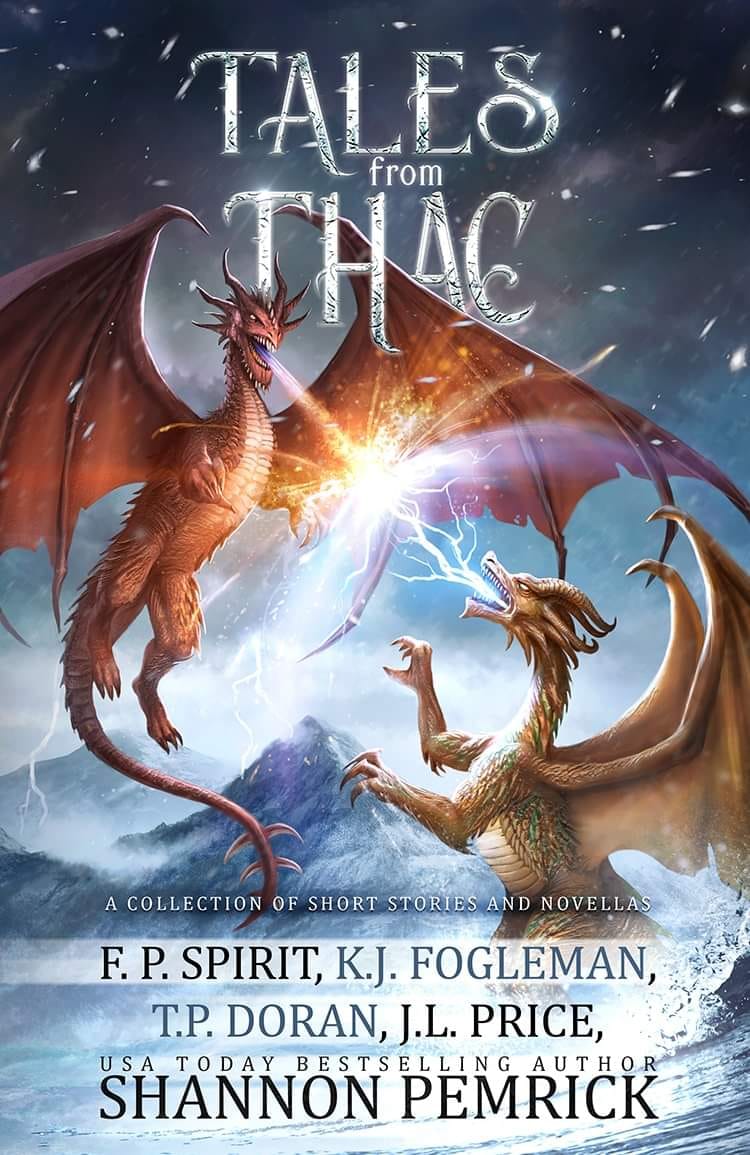 Grand Choosing: Kortiama longs to prove herself at the Day of Choosing. Yet that day will hold more for her than she ever bargained for, if she manages to survive.
Price of Honor: Seishin never expected to fall in love, nor that his love would hold a dark secret. The Pirate Coast is a dangerous place, one which might hold the key to his future, if it doesn't kill him first.
Art of the Steal: Where did the enigmatic Donatello come from? Where did he learn to be a thief, artist, and swordsman? Who is the mysterious woman who broke his heart?
Fortune Tellers: Fran was not always blind, nor was she always a druid. It all came down to a fateful day and a run in with a certain blonde-haired, violet-eyed fortune teller.
Battle of Fish Eye Cove: Outnumbered two to one, Ves and Ruka engage in a desperate battle with a flight of evil dragons. Can the two dragon girls escape their deadly fate?
These and other thrilling tales are included here in this fantastic anthology from the world of Thac…
---
Enter to win!
Remember, there are several daily tasks, so don't forget to come back for extra entry points!
On a phone and having trouble entering? Make sure you open this page outside of the Facebook web browser by clicking the three dots and selecting 'Open in Chrome' or whatever web browser you normally use.