---
To celebrate the release of Samurai: Valiant Book 3 by Joanna White, we're giving away a signed paperback, samurai sword keychains, a tote bag, a coffee mug, a coaster, and two miniature figures!
(Scroll down for the giveaway!)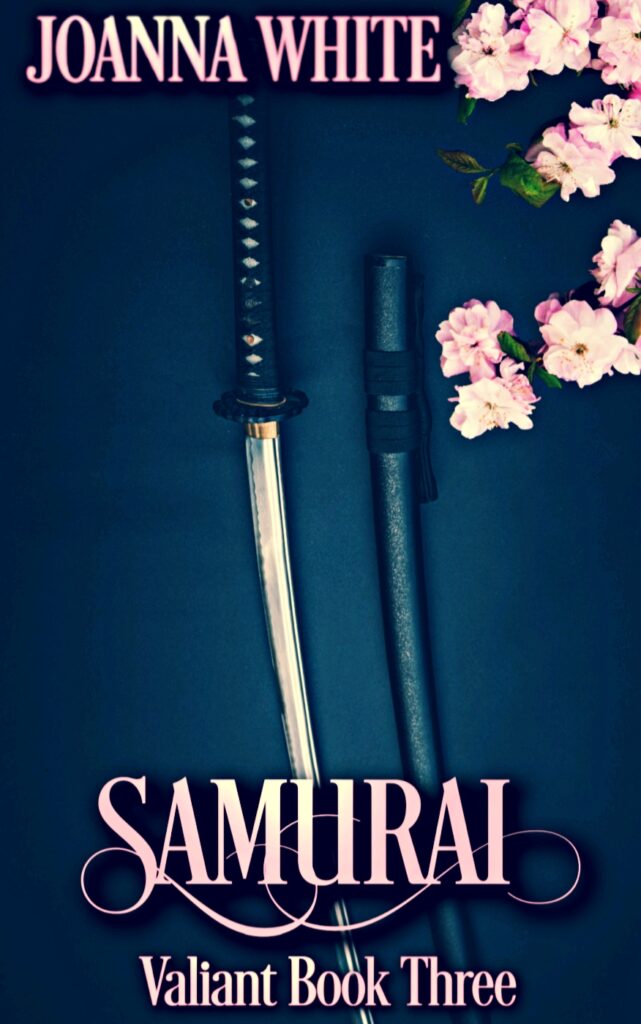 Okada Akari and Sakamoto Megumi just may be two women in over their head.
Okada Akari is a samurai, the daughter of the Chief Advisor to the Emperor of the Sakamoto clan. One day on a mission, she is captured by a mysterious warrior and taken to an enemy camp—an enemy filled with strange, foreign powers the likes of which her world has never seen. What's worse, a foreign stranger is supplying her enemy with weapons her people cannot hope to fight against. Yet that is only the beginning of her journey, one filled with war and love, sacrifice, and darkness.
Sakamoto Megumi has wanted to be a samurai her entire life. However, as the daughter of the Emperor, training is impossible. When the Emperor is assassinated, she is thrust onto a throne she never wanted. As Empress, she must find a way to become a leader her people will look up to, instead of a weak woman unfit for the throne. Her generals are waiting for her to make a grave mistake. Falling in love with her high general might very well be the mistake they were waiting for.
Corruption has touched worlds before, but this time, it will take more than a few Chosen to stop it before it fills the hearts of everyone around them – even the hearts of their closest friends and allies.
---
Enter to win!
Remember, there are several daily tasks, so don't forget to come back for extra entry points!
On a phone and having trouble entering? Make sure you open this page outside of the Facebook web browser by clicking the three dots and selecting 'Open in Chrome' or whatever web browser you normally use.