---
To celebrate the release of Marked For Death by Becca Blake, we're giving away a signed paperback of the book, a $5 Amazon gift card, Sam and Dean Funko Pops, and a black skull candle!
(Scroll down for the giveaway!)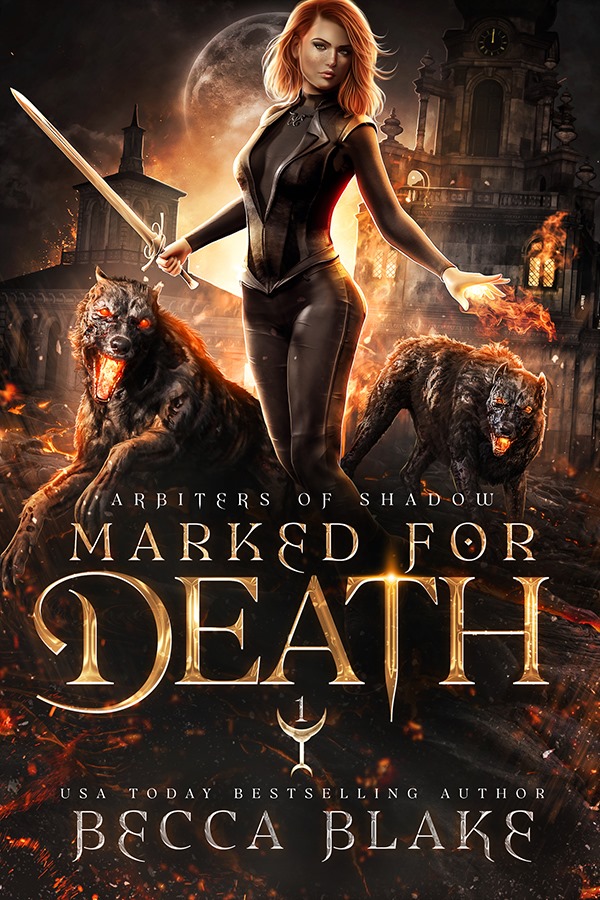 Demon hunter Riley Collins has discovered a dark secret… and she'll have to give up everything to bring it to light.
Riley Collins swore an oath to the Arbiters of Shadow to carry on her family's legacy of hunting demons. After a hellhound attack in Omaha ends in disaster, the Arbiters assign her a new partner: Jacob Thorne, the arrogant son of one of the highest-ranking members of the Council.
Their first assignment together leads them to a demonic ritual that gives Riley and Jacob more questions than the Arbiters are willing to answer. By defying Marcus Thorne and the rest of the Council in her search for the truth, Riley uncovers a conspiracy that runs deep within the demon-hunting organization.
Caught between her desire to do the right thing and her duty to the Arbiters, Riley has to make an impossible choice. Will she resign herself to a dark truth within the organization she's pledged her life to, or will she become an Oathbreaker and spend the rest of her life running from death?
Fans of Supernatural, Jim Butcher, and Ilona Andrews will love the dark twists and turns of MARKED FOR DEATH, book one of the ARBITERS OF SHADOW urban fantasy series by USA Today bestselling author Becca Blake.
---
Enter to win!
Remember, there are several daily tasks, so don't forget to come back for extra entry points!
On a phone and having trouble entering? Make sure you open this page outside of the Facebook web browser by clicking the three dots and selecting 'Open in Chrome' or whatever web browser you normally use.