---
To celebrate the release of Secrets of the Mermaid by Catherine Stine, we're giving away a signed paperback of the book, a $20 Amazon gift card, a mermaid journal, zippered pouch, and a travel tote!
(Scroll down for the giveaway!)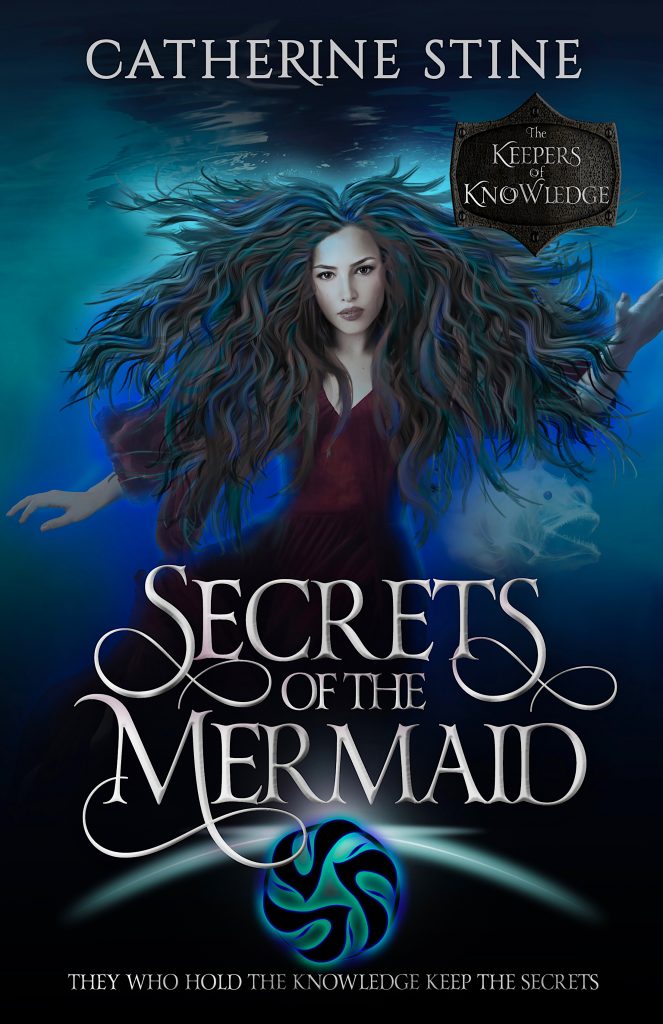 Meet Indigo Rain, a beautiful but lonely mermaid. Regretful of a dark past, she has vowed to remain alone and research ancient merfolk tribes. When she unearths a seabed burial site that even she cannot identify, she shares this with a High Council merfolk historian. But she keeps one shocking secret to herself.
Bay Finley is the flirty, dashing Royal merfolk Keeper assigned to teach Indigo on Pyreshore, a glamoured city of supernaturals tasked with keeping the invaluable knowledge alive. Indigo thinks Bay is a haughty know-it-all. She also thinks he's dangerously handsome. He's engaged to Abigail Torrent, a Royal, unlike Indigo. But he's spending lots of time with Indigo in the lab…
Indigo has three quests:
Uncover the mystery of the burial tablet, resist falling in love, and never, ever reveal her biggest secret, even to the Keepers.
Some secrets heal, some kill. Other secrets change life as we know it.
10 books, 10 authors, 10 keepers, 1 shared world! Books can be read in any order!
---
Enter to win!
Remember, there are several daily tasks, so don't forget to come back for extra entry points!
On a phone and having trouble entering? Make sure you open this page outside of the Facebook web browser by clicking the three dots and selecting 'Open in Chrome' or whatever web browser you normally use.