---
To celebrate the releases of Jilted and Scorned, books one and two of the Never Marry A Shifter series, by Azaaa Davis, we're giving away a One Night Ultimate Werewolf game, a fated mates magnet, and a wolf necklace!
(Scroll down for the giveaway!)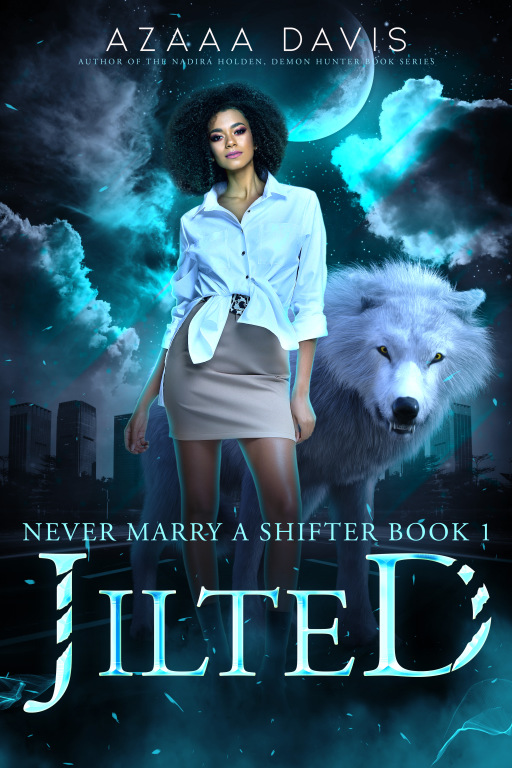 We said "I do," and then he disappeared.
Administrative assistant by day and boss lady on social media by night,
Theresa enjoys sharing her charmed life with half-million followers.
The only thing she loves more is being engaged to the hottest doctor at the clinic where they both work.
Cementing her fame by reaching one million followers would be the icing on her wedding cake.
Life stops running smoothly when her husband vanishes on their wedding night and a leaked photo of a barely-dressed
Theresa yelling at the police sparks a viral sensation. With everything at stake—love, reputation, followers, and career—she embarks
on a reluctant voyage of discovery. Follow Theresa as she stumbles over her new husband's secrets and develops her inner strength.
Start reading this thrilling paranormal romance novella today!
---
Enter to win!
Remember, there are several daily tasks, so don't forget to come back for extra entry points!
On a phone and having trouble entering? Make sure you open this page outside of the Facebook web browser by clicking the three dots and selecting 'Open in Chrome' or whatever web browser you normally use.