---
To celebrate the release of Infiltrate, we're giving away a signed paperback of Infiltrate, Sam and Dean Funko pops, a Salvatore brothers sticker, and a graveyard fog candle!
(Scroll down for the giveaway!)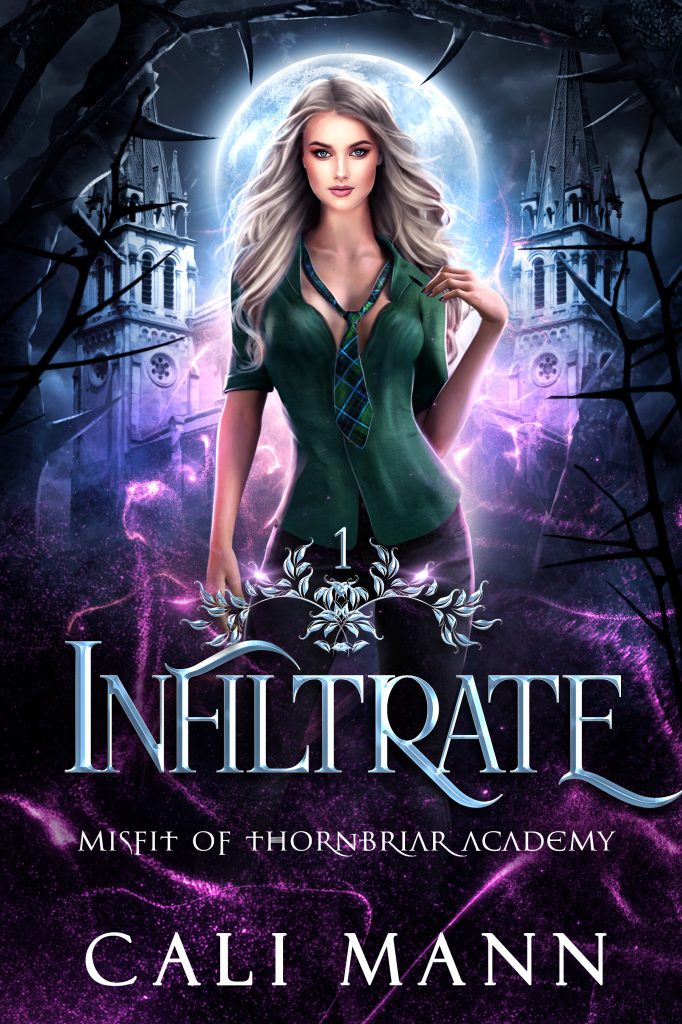 Spirit Shifters go mad, unless we mate four times.
Bad enough that fate chose them, the Alpha wolf and the Bad Boy vampire, but I don't have time for these irresistibly sexy shifters when my brother's life hangs in the balance.
My mother's murderous boyfriend threatened him, and I will do anything to save him – even infiltrate and sabotage the only academy willing to give me – and my brother – a chance.
Infiltrate is the first book in this why choose paranormal romance series. Expect a tough heroine, unusual shifters, vampires, bullies, and love in this steamy new adult reverse harem academy romance.
Click now to join Sasha on her adventures in Thornbriar Academy.
All characters are 18+. This series is intended for readers who are 18+ and may contain situations that are triggering.
---
Enter to win!
Remember, there are several daily tasks, so don't forget to come back for extra entry points!
On a phone and having trouble entering? Make sure you open this page outside of the Facebook web browser by clicking the three dots and selecting 'Open in Chrome' or whatever web browser you normally use.