---
To celebrate the release of Stolen Luck, we're giving away a signed paperback of the book + a leatherbound journal, a dragon dagger letter opener, and a Goddess themed adult coloring book!
(Scroll down for the giveaway!)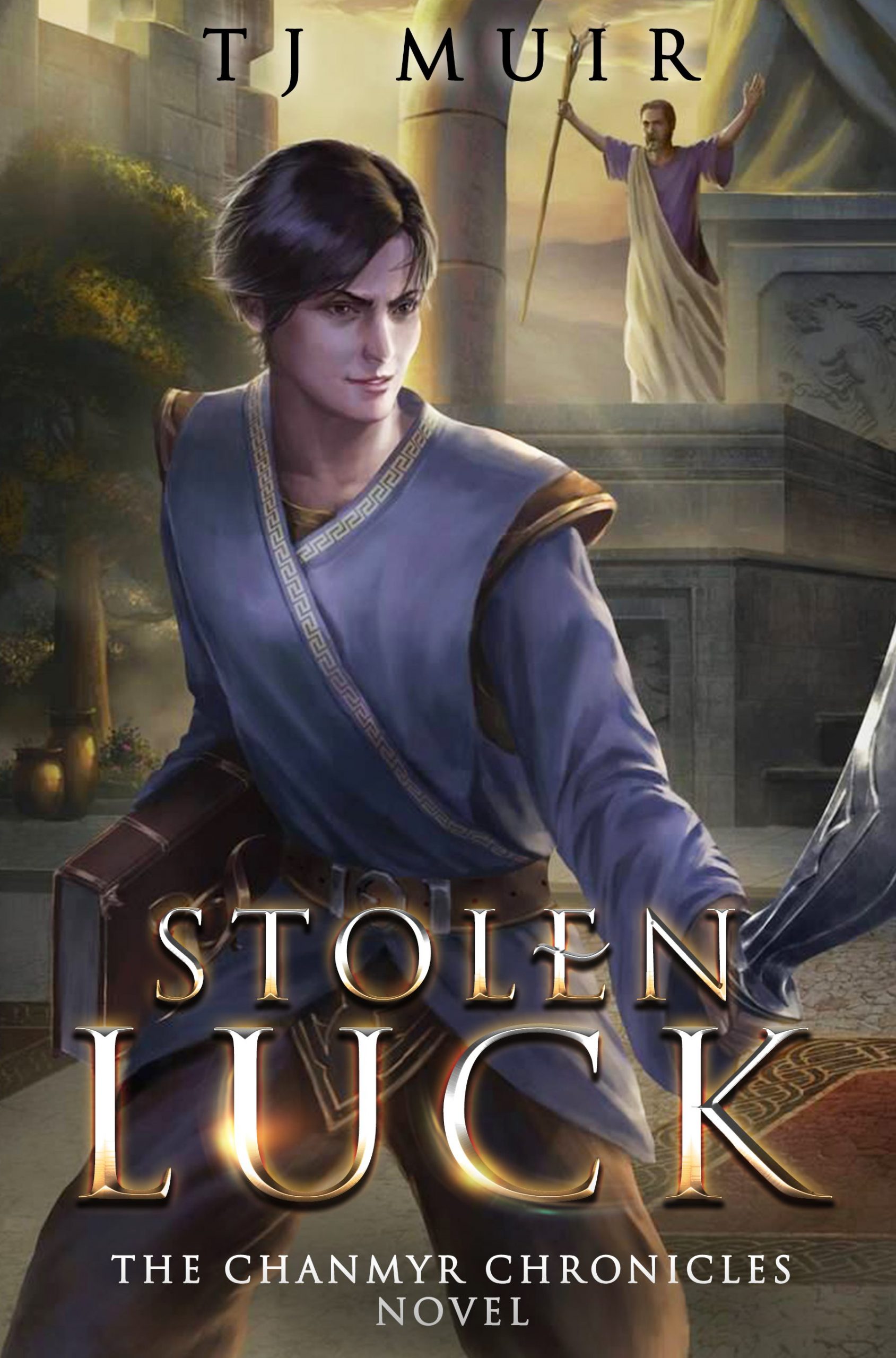 After an age of silence, the gods stir, and one man is listening…
Even though Haki is the younger son of a powerful ruler, he feels the gods calling him to greatness. Clever and devout, he knows he is better suited to rule.
Then a whisper in the back of Haki's mind calls to him. Could it be the gods be speaking? That belief turns into a dark driving force. Haki must prove he has been chosen him to lead the realm.
His desire pushes him to the edge of madness.
Craving recognition, Haki tries to prove his worth while protecting his family from political scandal. He sees everything as a test to prove he is destined to sit on the throne.
Will the choices he makes damn his soul or redeem the world?
Stolen Luck is the prequel novel in the compelling Chanmyr Chronicles epic fantasy series. If you like diabolical characters, gritty worlds, and intrigue, then you'll love TJ Muir's captivating prequel tale.
---
Enter to win!
Remember, there are several daily tasks, so don't forget to come back for extra entry points!
On a phone and having trouble entering? Make sure you open this page outside of the Facebook web browser by clicking the three dots and selecting 'Open in Chrome' or whatever web browser you normally use.