---
To celebrate the release of Saving Eden by K. R. S. McEntire, we're giving away a sweet prize pack with a signed paperback of Saving Eden, a stay wild camping mug, a dystopian book tote, and a resistance sticker!
(Scroll down for the giveaway!)
About Saving Eden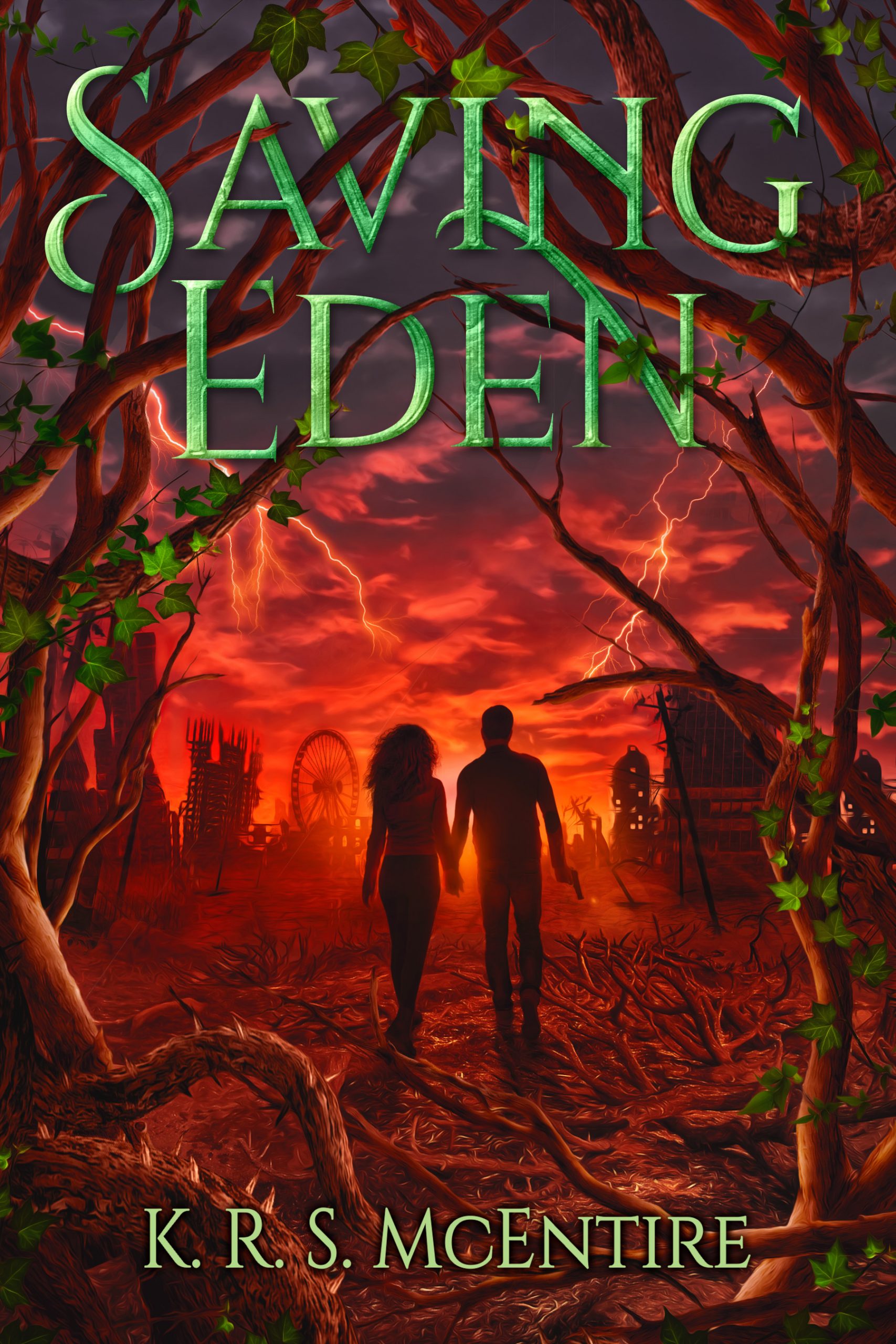 All sixteen-year-old Angela has ever known is the world inside the four walls of her garden paradise. Her father says he and Angela are the last remaining humans on Earth, but Angela has her doubts. There's something her father isn't telling her.
She dreams of adventure and romance but only finds it in the fairy tales her father reads her. In the confines of the garden, she's untouched by the contaminants that caused the rest of humanity to mutate into murderous beasts or die. But staying in the garden sure gets lonely.
When a seventeen-year-old boy named Jesse stumbles upon Angela's home with news about a thriving community, his presence challenges everything she thought she knew.
Determined to learn more about the world outside, Angela leaves the garden and her father behind. However, in the authoritarian society she finds, the line between man and mutant is murkier than she expected. Secrets from Angela's past reemerge, and she soon learns that life outside the garden isn't all it's cracked up to be.
Angela soon fears her father may be in danger from the cruel men tasked with protecting the settlement. With their lives on the line, can Angela create one last happy ending in a hopeless world?
Fans of dystopian societies, post-apocalyptic futures, diverse characters, fantasy, and coming-of-age adventures with heart will fall in love with this post-apocalyptic fairy tale.
---
Enter to win!
Remember, there are several daily tasks, so don't forget to come back for extra entry points!
On a phone and having trouble entering? Make sure you open this page outside of the Facebook web browser by clicking the three dots and selecting 'Open in Chrome' or whatever web browser you normally use.