---
To celebrate the release of No Graves For Heroes and Rogue Scholars by Jason Winn, we're giving away a sweet prize pack with signed paperbacks of No Graves For Heroes and Rogue Scholars, a Star Wars Mandalorian Funko pop, a Jupiter glow lamp, and a Cowboy Bebop coffee mug!
(Scroll down for the giveaway!)
About No Graves For Heroes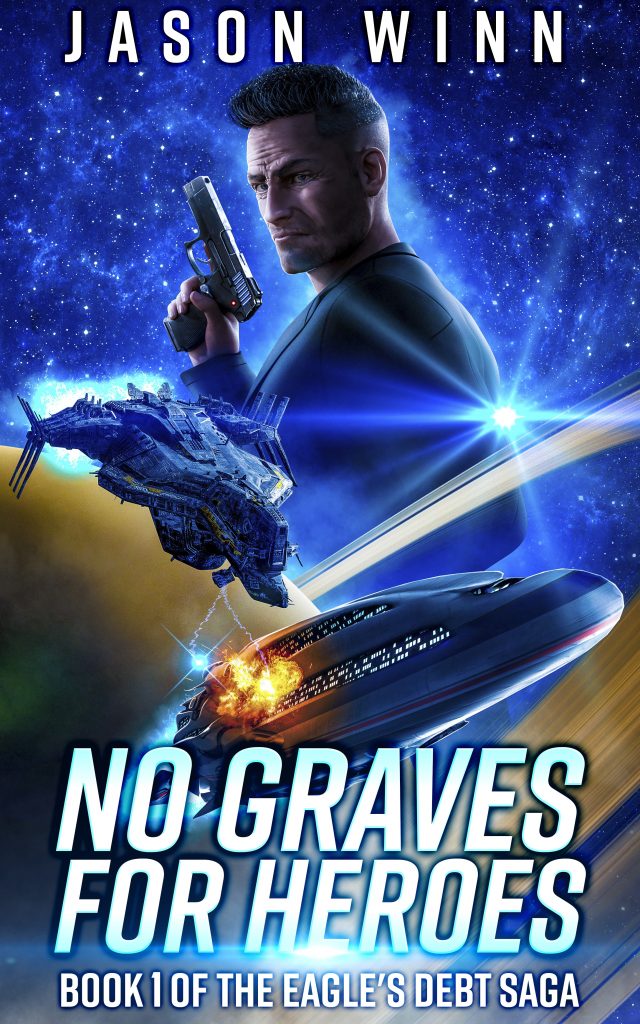 Experience the gripping adventures of Axel Nash in No Graves for Heroes. If you're a fan of journeying to the stars in thrilling space operas, this is the series you've been waiting for!
An aging veteran of the First Solar War, Axel is reduced to living in the shadows to avoid arrest by the war crimes commission for a crime he didn't commit. To get by, he lives as a scoundrel for hire. But when an old friend calls for a favor, Axel must overcome old injuries and remember the hero he once was.
Paired with a synthetic woman, he will journey in a beat-up cruiser to a playground for the rich. Their mission? Find the missing kids of a powerful family. Failure would mean destroying the chance to repair relations with long-estranged American allies. Or, let his country continue its downward spiral.
Civil war looms in the background as Brazilian spies and Russian gangsters emerge from the shadows. Axel is starting to wish he never came out of retirement. Now, he can only hope to make it out alive.
---
About Rogue Scholars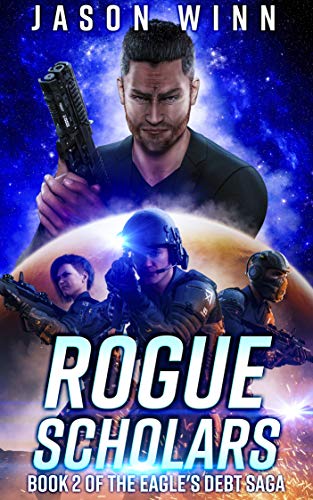 Sometimes Martian problems require American solutions.
With his strike team by his side, Axel Nash travels to Mars on a mission to protect American scientists. Standing in his way is a ruthless Martian governor who will commit mass murder to unlock the tech to dominating mankind.
A series of terrorist attacks leave the ex-patriot scientists' living conditions dangerously unsafe. Still, fearing they would be blacklisted for leaving their corporate overlords, they refuse to help a country they believe is incapable of rising from the ashes.
It's up to Nash to prove otherwise.
Leading his team headlong into the local war, they make their mark in a spray of gunfire, only to discover something far more sinister beneath the Martian soil.
Will it be enough to convince the scientists to take a chance on America? Or, will the floundering country remain little more than a techno backwater?
---
Enter to win!
Remember, there are several daily tasks, so don't forget to come back for extra entry points!
On a phone and having trouble entering? Make sure you open this page outside of the Facebook web browser by clicking the three dots and selecting 'Open in Chrome' or whatever web browser you normally use.