---
To celebrate the release of Bad Seed and the First Blood's prequels by USA Today Bestselling Author Tracy Korn, we're giving away a sweet prize pack with a signed paperback of Bad Seed, a palm leaf shoulder bag, one tree of life pendant necklace, a magical jungle adult coloring book, and a pack of colored pencils.
(Scroll down for the giveaway!)
About The First Bloods Series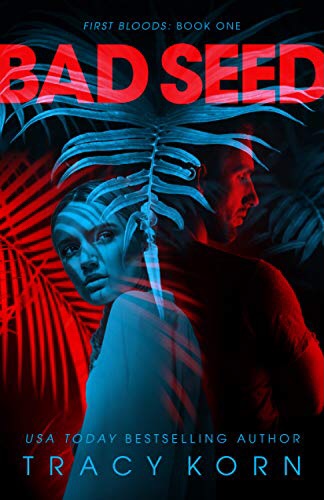 Something Is Coming…
In a world where debt is obsolete and time is literally money, botanist Frankie Mason works tirelessly to find a cure for a monstrous virus gripping the city.
But when she starts getting too close to the truth about the source of the virus, she finds herself at Scrapper Island penal colony—an upside-down reality of shadows and whispers where people vanish, and one mysterious prisoner is an unwilling soldier in a supernatural war.
If Frankie can save him from himself, could they have a chance at saving humanity?
One-click now to start the clock…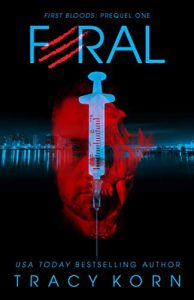 Don't look. Never let them look.
The pain is always worse when they know…
Knox Ryder dreams of becoming an Authorized medic in The Citadel, an opportunity that would literally cost him years of his life. But when a gruesome accident actually opens the door, the new price of his dream is even steeper.
When time is currency, what's your humanity worth?
One-click now to start the clock…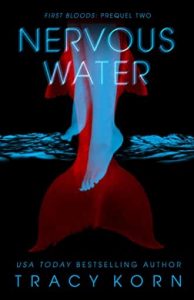 She's not supposed to exist… They're only stories. But there's something in the water…
In the time before man, there were others. Perfect beings of the earth, water, air, and fire. The world was theirs during the unrecorded time. And for a while, there was peace. To Cora of The Shallows, Princess of the Undines and Captain of The Queen's Guard, humans have been the enemy for centuries. Now, the tide is turning, and staying hidden is no longer an option.
The Lawless of The Depths have struck a terrifying alliance with another former enemy, and like it or not, Cora must navigate the hazardous water between the two sides to save two men from different worlds.
One, a loyal brother in arms, and the other, a soldier destined to lead…if he survives following his heart.
One-click now to start the clock…
Enter to win!
Remember, there are several daily tasks, so don't forget to come back for extra entry points!
On a phone and having trouble entering? Make sure you open this page outside of the Facebook web browser by clicking the three dots and selecting 'Open in Chrome' or whatever web browser you normally use.