Emma Hamm is pleased to announce the release of her book,
The Faceless Woman!
The Faceless Woman is a re-telling of the beloved classic, The Swan Princess.
BLURB:
The Swan Princess meets Irish Mythology in this retelling of the beloved classic…
A STANDALONE Otherworld Series Companion Novel
Once upon a time…
A town will only suffer the presence of a witch for as long as she is useful. Aisling watches the flames lick her thighs and prays for a quick death. But when an Unseelie prince appears through the smoke, she does what any self-respecting witch would do.
She curses him.
Bran should never have traveled to the human realm, and is shocked when a witch binds them together. His life is hers and he refuses to die. He saves her from the fires, casts a hex on the townsfolk for good measure, then whisks her away to safety. His only stipulation? She has to remove the binding curse.
Unfortunately for them both, she can't. Witch and Unseelie must travel across the Otherworld to break the ties that bind them. Secrets and lies stand between them, but both will stop at nothing to save themselves.
Get the entire 4-book Otherworld collection and experience the fantastical wonder of Emma Hamm!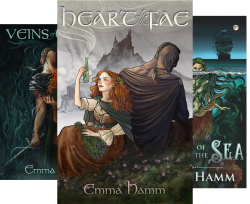 There's still a chance to win this awesome swag pack and signed paperback! The contest ends 11:59 EST 07/10/2018!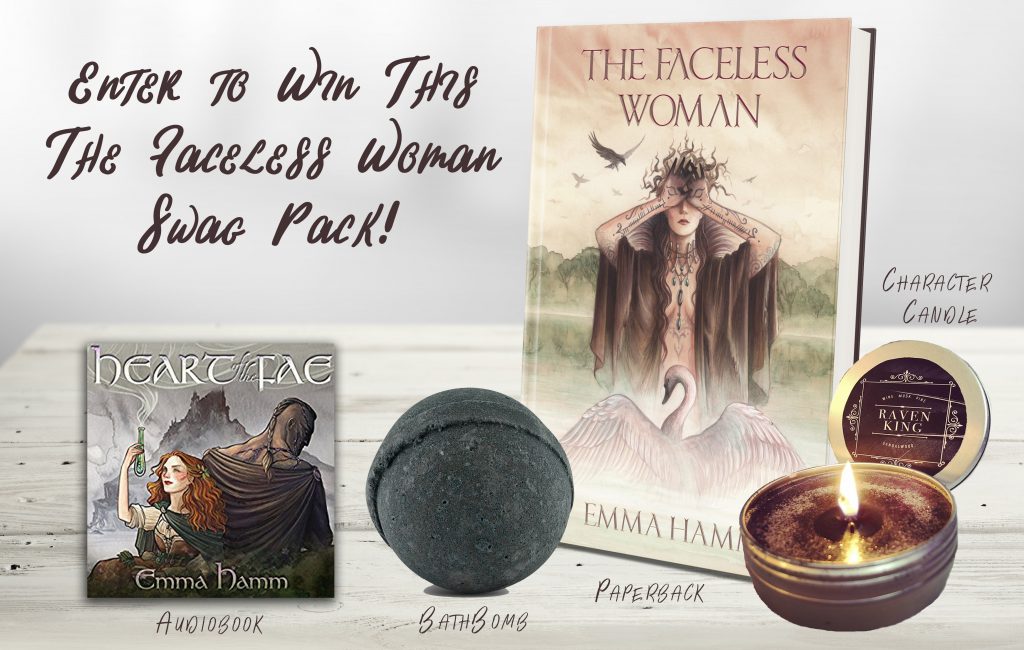 Pre-order The Faceless Woman for your chance to win!
Enter to win a signed paperback of The Faceless Woman, a character candle, a bath bomb, and an audiobook copy of Heart of the Fae!
Plus, there are several other ways you can enter, including some daily tasks!
The Faceless Woman Pre-order Giveaway!