The Dragonband authors are pleased to announce
the release of their new anthology,
The Hunters and the Hunted!
You can buy your copy at
Amazon: https://amzn.to/2JsxLVH
The paperback is also available!
BLURB:
"In a world where hundreds of different monsters roam, knowledge is indeed the key. It decides whether a monster-hunter will remain the predator, or become the prey." Evari Quickblade, Master Valon
In this collection of tales: A minotaur seeks renewed glory for himself and his comrades; a shipful of misfits sails in search of the Beastmother; two Valons find themselves in a smelly situation; a hunter searches the Kitherlund Swamp for the witch that killed his wife.
The Hunters and the Hunted is an anthology of all-new stories from a range of authors: New York Times Bestselling author Richard A. Knaak; Bestselling author Stuart Thaman; Dragonband creator Joel Norden; fan favorites Aaron Wulf, Anna Warkentin, & Jack Gabriel; and talented newcomers ChantÉ Van Biljon, David Burman, Jacqueline Abela, Katie Lawrence, and Nikolas Monastere.
Get the entire 2-book DragonBand collection for just $1.99 for a limited time!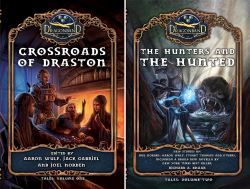 Don't forget to stop by the awesome launch party on Facebook!
There's still a chance to win this awesome swag pack and signed paperback!
The contest ends 11:59 EST 04/28/2018!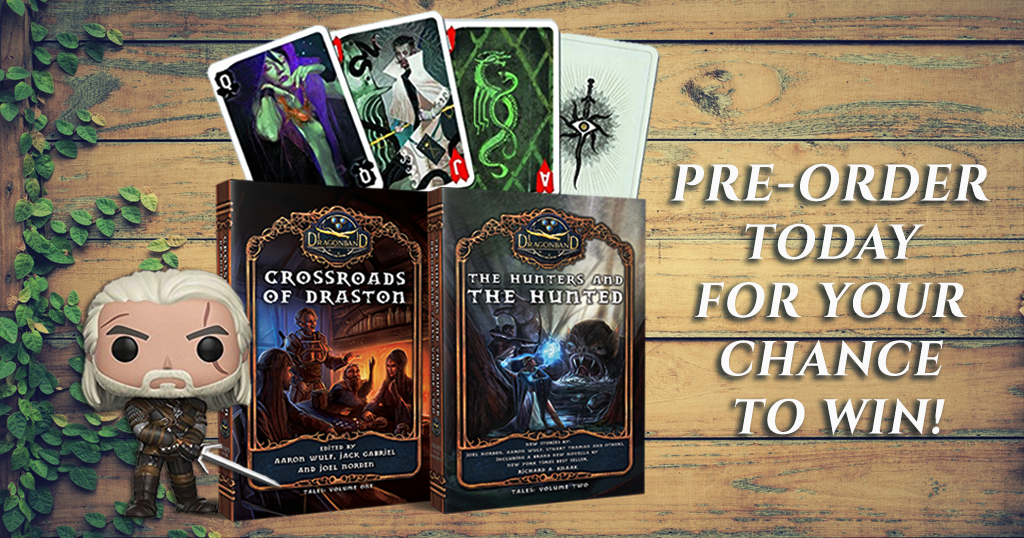 Pre-order Dragonband: The Hunters and the Hunted for your chance to win!
Enter to win signed paperback copies of Dragonband: The Hunters and the Hunted and Dragonband: Crossroads of Draston, one set of Dark Horse Deluxe Dragon Age: Inquisition playing cards, and The Witcher Geralt Funko Pop Figure.
Plus, there are several other ways you can enter, including some daily tasks!
Dragonband: The Hunters and the Hunted Pre-order Contest