Emma Hamm is pleased to announce the release of her book,
Bride of the Sea!
Bride of the Sea is a re-telling of the beloved classic, The Little Mermaid.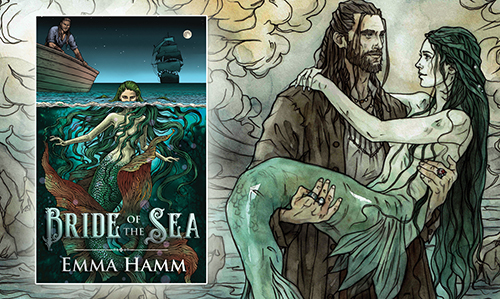 You can buy your copy at
Amazon: https://amzn.to/2GSehwb
The paperback is also available!
BLURB:
The Little Mermaid meets Irish Mythology in this retelling of the beloved classic…
A STANDALONE Otherworld Series Companion Novel
Once upon a time…
Saoirse dreams of land. Her father has other plans, and intends to marry her off as soon as possible. When a ship sinks near her home, she carries the only surviving sailor to a faerie blessed isle and plans her escape. Who better to help her than a man with few scruples and little cares in the world?
Manus dreams of the sea. He spent every coin in his pockets to get back on a ship but never expected the vessel to sink. When a merrow saves him, he realizes the chance meeting is an opportunity. She could make him rich and become his good luck charm, so the legends say. Now, he just needs to get off the isle she's trapped him on.
They intend to use each other, but find their souls drawn together bit by bit. Can either leave the isle and the sea without losing their hearts in the bargain?
Get the entire 3-book Otherworld collection and experience the fantastical wonder of Emma Hamm!
There's still a chance to win this awesome swag pack and signed paperback! The contest ends 11:59 EST 04/04/2018!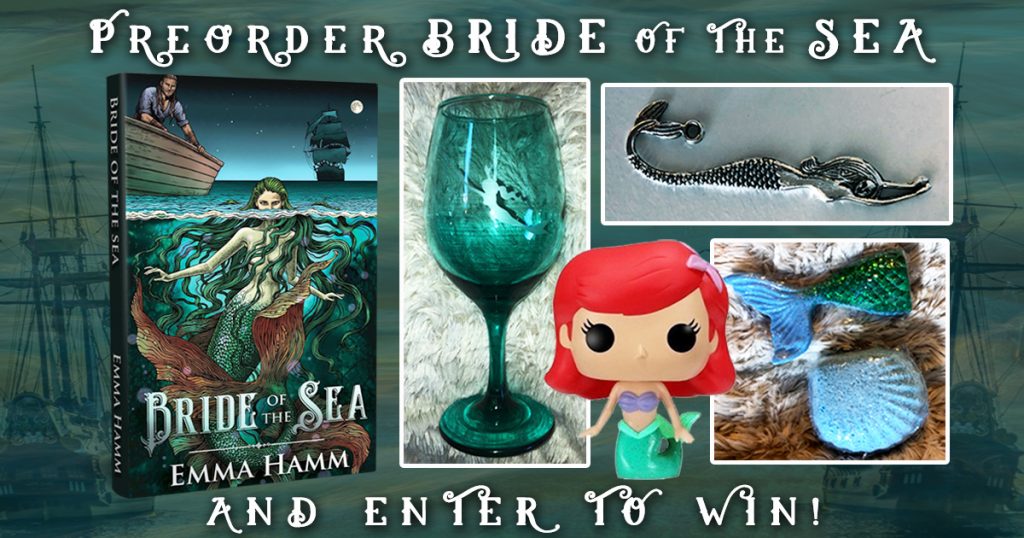 Order Bride of the Sea for your chance to win
Enter to win one signed paperback copy of Bride of the Sea, one Ariel Funko Pop, two mermaid bath bombs, an etched wine glass, and a metal mermaid bookmark!
Plus, there are several other ways you can enter, including some daily tasks!
Bride of the Sea Pre-order Giveaway!