A.M. Deese is pleased to announce that her book,
Ignited, is now available for purchase!
The book will be on sale for $1.99 for a limited time, so hurry and snag a copy from your favorite retailer!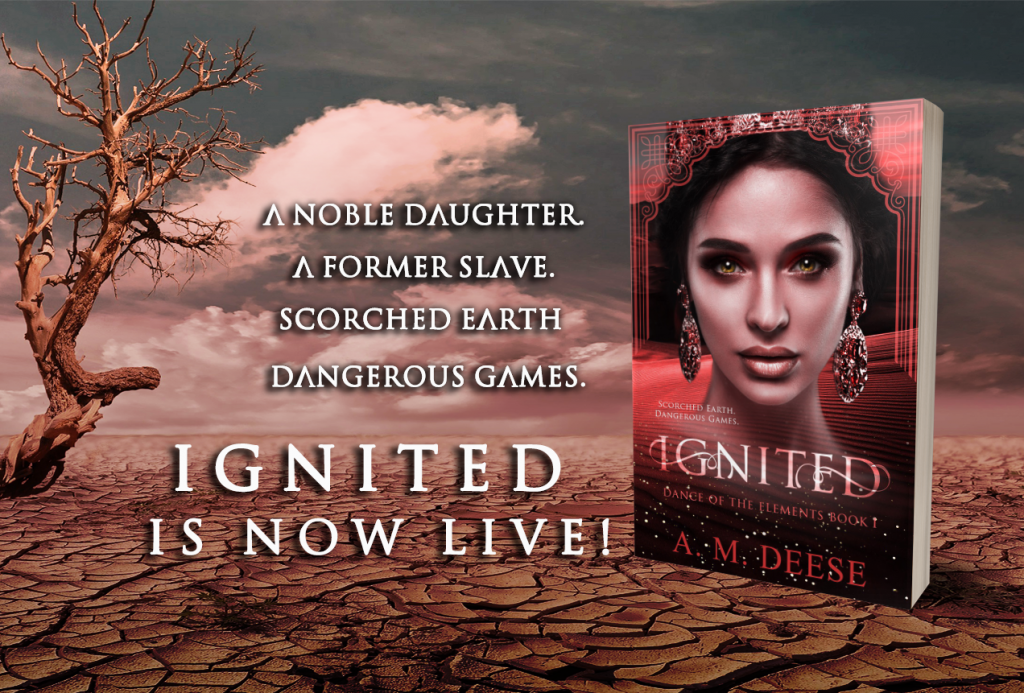 The paperback is also available!
You can buy your copy at
Amazon: https://amzn.to/2pMNQNN
Google: http://bit.ly/gpignited
Publisher: http://bit.ly/pubignited
BLURB:
A NOBLE DAUGHTER.
A FORMER SLAVE.
SCORCHED EARTH AND DANGEROUS GAMES.
"Jura imagined it sounded like rain."
Juggling death is nothing new for seventeen-year-old Jura, daughter of the First of the Thirteen, successive rulers of the Republic of the Sand Sea. However, when a blood chain ensnares her father, she is thrust into the seat of power and forced to rule her elders.
"To Tylak, water had never tasted sweeter."
Jura must track down her father's assassin and balance a country on the verge of collapse. To find the Prince of Shadows and uncover the truth, Jura puts her trust in Tylak, a former slave accused of stealing from the Everflame—a man she once condemned to death.
In a world where water is currency and enemies lurk around every corner, Jura will use her wits or risk igniting a world war.
There's still a chance to win this awesome swag pack and signed paperback! The contest ends 11:59 EST 04/05/2018!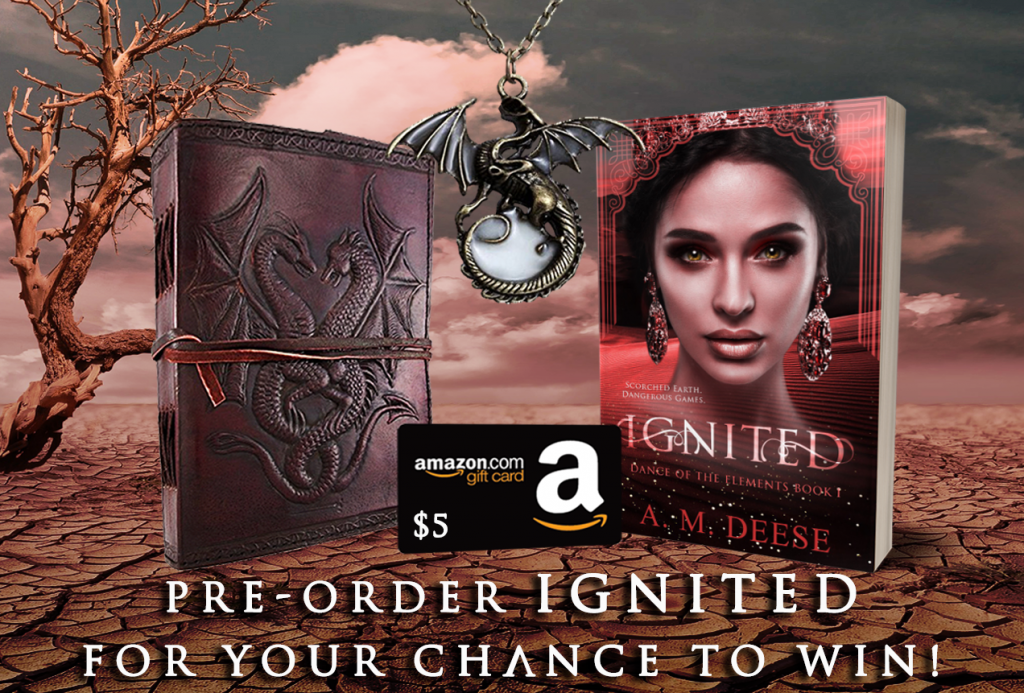 Pre-order Ignited for your chance to win
Enter to win one signed paperback of Ignited by A.M. Deese, one glow-in-the-dark dragon pendant, one leather-bound dragon journal, and a $5 Amazon gift card!
Plus, there are several other ways you can enter, including some daily tasks!
Ignited Preorder Giveaway!