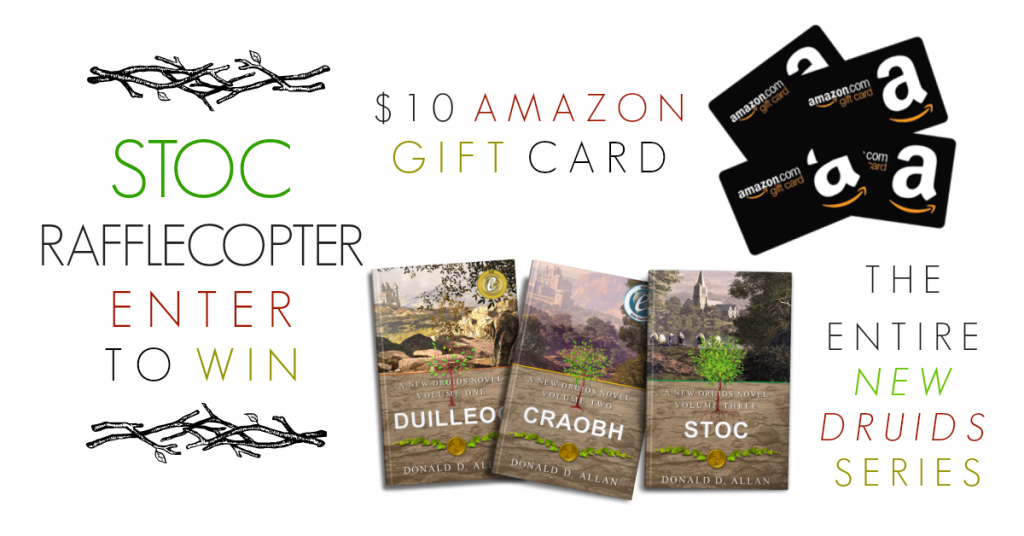 Enter the STOC Rafflecopter for your chance to win!
A $10 Amazon gift card
Or
The entire New Druids series ebook collection.
Don't forget to share! There are several entries that can be performed every day!
Be sure to join Fiction-Atlas Press and author Donald D. Allan on release day at the STOC Event on Facebook!