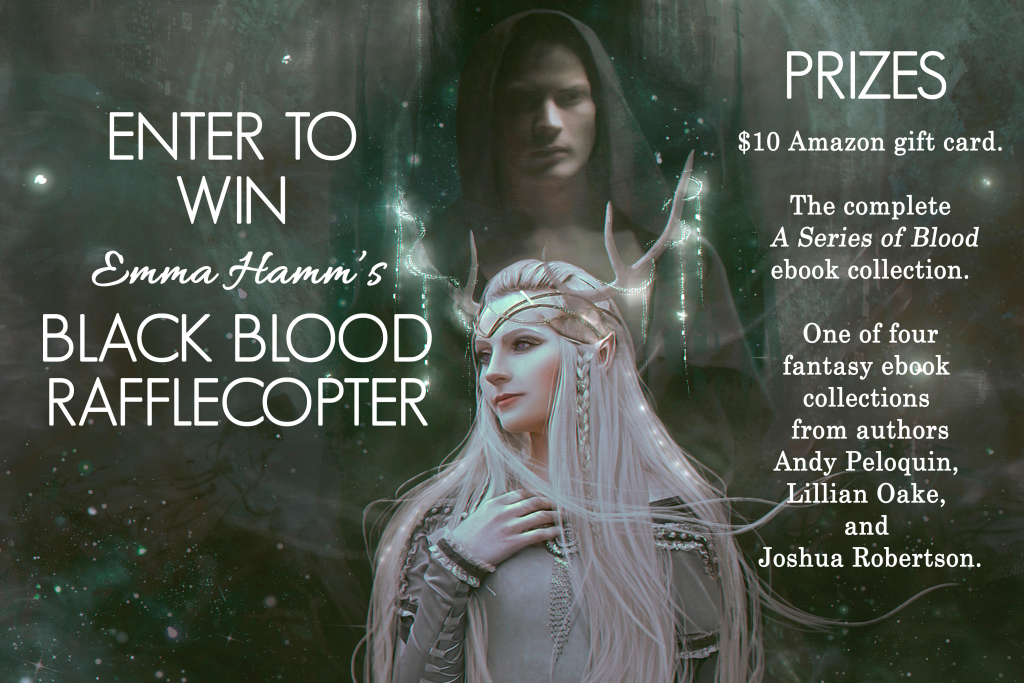 Enter the Black Blood Rafflecopter for your chance to win!
A $10 Amazon gift card
An ebook copy the entire A Series of Blood
Or
An ebook copy of any of the amazing fantasy books below:
Blade of the Destroyer by Andy Peloquin
The Dragon Cager by Lillian Oake
Melkorka by Joshua Robertson
Don't forget to share! There are several entries that can be performed every day!
Be sure to join Fiction-Atlas Press and author Emma Hamm on release day at the Black Blood Event on Facebook!
Rafflecopter Winners will be announced August 17th!
a Rafflecopter giveaway